References / MOL Campus Office Building - thermal calculations of ground floor curtainwalls
---
Project information
Year: 2021
Address: Budapest, Lágymányos
Client: ALUKOL Kft.
Building type: office building
Comission: building physics / building energy calculations
The subject of the comission were the thermal transmittance and surface condensation resistance calculations of the ground floor curtain walls of the MOL Campush building in Lágymányos, Budapest, as well as where necessary to aid in the optimization of the construction details with the help of thermal simulations. Due to the architectural character of the building the curtain wall has a great deal of avriety in terms of glazing, buildup, geometry and constructional details, not to mention the unique 3D elements supporting the various parts of the structure. After a thorough analysis of the plans the curtain wall was subdivided into many subsurface type that could be individually calculated in a conservative or normative manner without sacraficing safety factors while keeping the number of simulations at a managable level.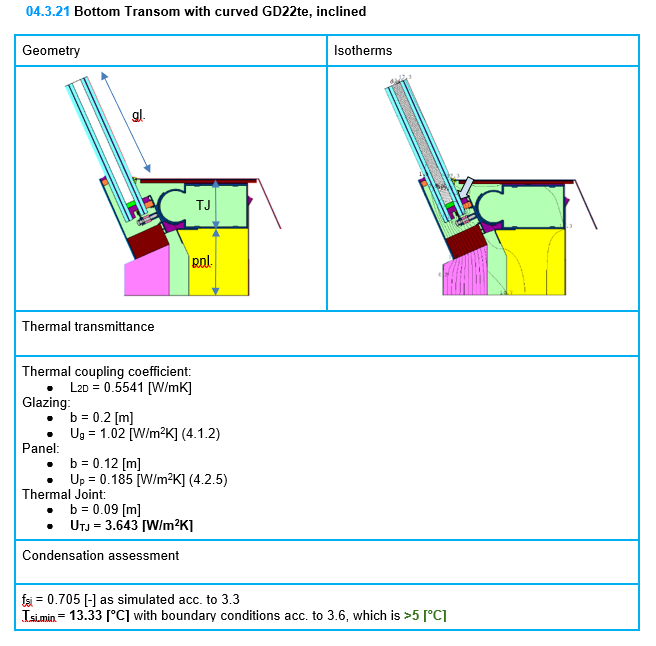 2D structral detail simulation (example)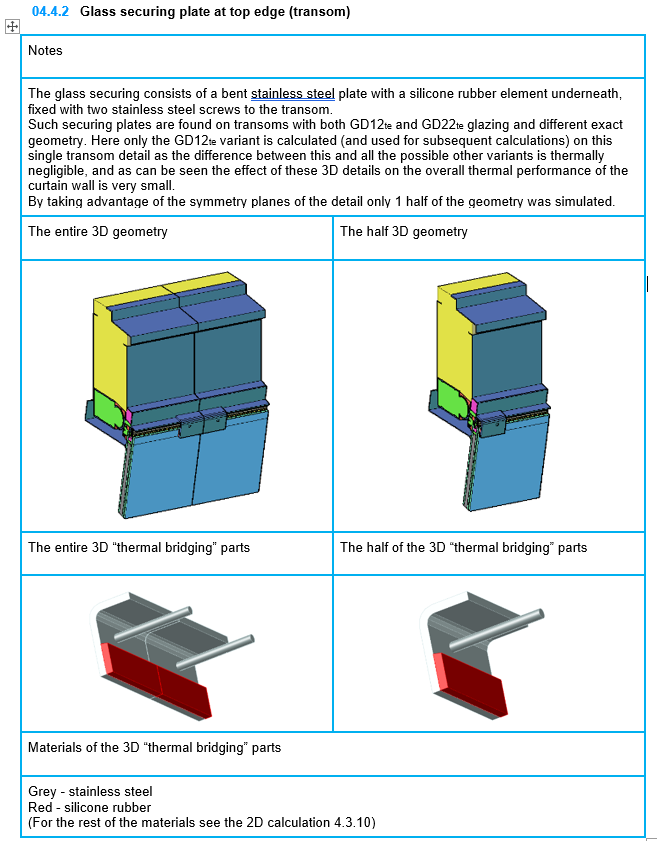 3D structural detail simulation (example
Calculation of thermal transmittance for a surafce type (example)